Dentist in Altamonte Springs, FL
Dr. Mark F. Halek, DDS and the team at Spa Touch Dentistry maintain the highest levels of accreditation and pursue ongoing education to stay abreast of the latest trends in dentistry.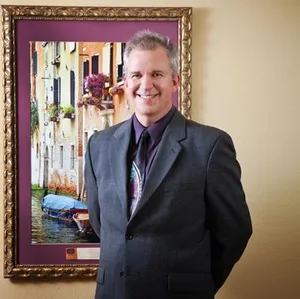 Dr. Mark Halek graduated from the University at Buffalo School of Dental Medicine with a Doctorate of Dental Surgery degree. Following dental school, he was accepted into a premier dental residency program as an officer in the Navy Dental Corp. Through this unprecedented opportunity, Dr Mark Halek worked at the acclaimed Navy Medical Center in San Diego—providing dental care to servicemen and their families. At this state-of-the-art facility Dr. Mark Halek had access to both cutting edge research and revolutionary technology. "Even with all of the high tech equipment in my practice today, I place the highest importance on compassionate care and the human touch," said Dr. Halek.
Professional Memberships and Honors
Member of the American Dental Association

Member of the Florida Dental Association

Advanced CEREC Crown and Onlay Training

World Clinical Laser Institute Certification
---



Meet Your Dental Care Team
MARIA, DENTAL ASSISTANT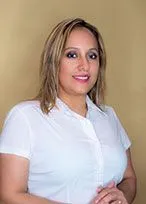 One of our valuable Treatment and Financial Coordinators. Patients often interact with her when they schedule an appointment in person or by telephone. Maria has been dedicated to Dr. Halek for over fourteen years. She is a very conscientious and knowledgeable team member. We value her expertise in treatment planning and insurance but more importantly her compassion toward her patients.
"I love how we treat all of our patients - the way I would want to be treated," she adds. "I think we have a unique relationship with our patients, our entire team goes out of its way to give everyone the best possible experience".
Maria is happily married with four beautiful children. She is an excellent baker and enjoys spending as much time as possible with her family.
JESSICA, TREATMENT COORDINATOR AND DENTAL ASSISTANT

Jessica is a Certified Dental Assistant, who graduated from Orlando Tech. She is a very compassionate person who loves to help others. 'It is amazing to be able to help a patient recapture their smile by helping them develop good oral health. It is an honor to be part of Spa Touch Dentistry," says Jessica. With her hard-working attitude and excellent dental assisting skills, you will feel comforted knowing you are in great hands.
Jessica is the proud mother of her two sons. It goes without saying, this is her happy place, spending time with her family.
ARIANA, FINANCIAL COORDIANTOR AND DENTAL ASSISTANT

Originally from New York, Ariana is a graduate from Greater Orlando Dental Assisting school. She joined Spa Touch Dentistry upon graduating in 2016 and has been with our office for 5 years now and we couldn't be happier she chose us ! "I enjoy the team I work with. Our team is very knowledgeable and uses the latest technology. We all strive to make each one of our patients feel at home." Ariana also enjoys baking, traveling and spending time with her Husband and Family.
DENISE - DENTAL HYGIENIST

Denise loves Dentistry. It's her way of helping others to achieve good health. She has been with Dr. Halek since 1995 and says it's great working with "state of the art" technology, having patients that are like family and having such a great team!
Denise had a vision of Dentistry with a Spa theme, which led us to "OraSpa". She is certified in Dental Spa Touch Therapy. She is proud to be able to provide additional services that enhance, relax and make patients feel special during their dental cleanings.
Denise enjoys being outside as much as possible, especially at the beach and of course she can never get enough time with her son.